Looking for email hosting in Kenya? We offer reliable email hosting. We understand the importance of business email hosting for companies, corporates and organizations that why we offer them fast, secure and malware protected email server hosting solutions to clients. Our email hosting services is the cheapest and best in Kenya having an exprience in managing email for thousand of clients. We are email hosting company providing business email hosting solutions to clients over Kenya. Support is 24/7 for our email hosting services being the leading Kenyan Email Hosting Provider with more than 10 plus years of experience in the email hosting solutions. Cheap and Low cost email hosting, custom Email address, business Email service and email solution with anti-spam and antivirus
Select your perfect email hosting plan
Main Information
Web Space
Bandwidth
Monthly Price
Plan Comparison
Web Space
Bandwidth
Addon Domains
Control Panel
Script Installer
Daily Backups
Server
Free Domain
Live Support
Key Features
Addon Domains
Databases
FTP Accounts
Email Accounts
Mailing lists
Subdomains
Email Limit
Auto Responders
Online File Manager
Free Software
Wordpress
Joomla
Drupal
Magento
Zen Cart
phpBB
MyBB
SMF
PHPCoin
Email 1
Perfect email plan for beginners
Web Space
1GB
Bandwidth
10GB
Monthly Price
$3.99
Email 1
Web Space
1GB
Bandwidth
10GB
Addon Domains
5
Control Panel
cPanel
Script Installer
Softaculous
Daily Backups
R1Soft
Server
LiteSpeed!
Free Domain
Live Support
Email 1
Addon Domains
1
Databases
1
FTP Accounts
5
Email Accounts
100
Mailing lists
1
Subdomains
5
Email Limit
100/hour
Auto Responders
10
Online File Manager
Email 1
Wordpress
Joomla
Drupal
Magento
Zen Cart
phpBB
MyBB
SMF
PHPCoin
Email 2
Reliable low-cost email plan
Web Space
5GB
Bandwidth
50GB
Monthly Price
$6.99
Email 2
Web Space
5GB
Bandwidth
50GB
Addon Domains
10
Control Panel
cPanel
Script Installer
Softaculous
Daily Backups
R1Soft
Server
LiteSpeed!
Free Domain
Live Support
Email 2
Addon Domains
5
Databases
50
FTP Accounts
100
Email Accounts
500
Mailing lists
40
Subdomains
50
Email Limit
200/hour
Auto Responders
500
Online File Manager
Email 2
Wordpress
Joomla
Drupal
Magento
Zen Cart
phpBB
MyBB
SMF
PHPCoin
Email Hosting features
Quality Email Hosting
We offer cheap email hosting services with superior quality. With cPanel you can easily manage your email hosting. Offering corporate email hosting providers. From creating custom email addresses all the way to editing your website files.
Compatibility Email Hosting
All of our best email hosting solutions are fully compatible with outlook, phones or any smart phone since we do support all required POP3/IMAP/SMTP as well as webmail access to mails.
LiteSpeed web servers
Our cheap email hosting package is setup using your own domain name, so it helps you to build your online business identity by having your email account created for your own organization.
Accessing your Emails
Our email hosting can be accessed anywere. Send and receive emails anytime. We have hosted the emails on cloud servers which are 100% uptime.
Security Email Hosting
Privacy and security in email hosting is our top most provision. We have mutiple servers synchoronized with firewall for better security in email hosting.
Awards
We've won a selection of prestigious awards as a reliable web hosting provider. Made possible with a quality service offer and high level of included support.
Email Hosting happy customers
I like our emails are secure and we can access them anywhere anytime. I can recomment Move Host for companies looking for email hosting.
Move Host is the most reliable company I have come across for email hosting services. If you're looking for a email hosting providers look no further than Move Host! Sign-up today to see why!
I've been a customer with Move Host for over 5 years, they never fail to disappoint me and the email service has been top notch since I ordered my first email hosting account with Move Host. Don't hesitate to join!
Why choose us?
100% Green Hosting
All of our servers run on 100% green energy from renewable sources. We are proud that our web hosting service has no negative impact on the environment and future generations.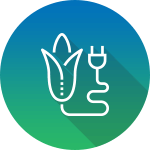 High Quality Servers
Although our hosting operation is green this does not take away from the quality of our servers. We use the best servers available to ensure we can offer a high quality hosting service.
We Love Renewable
We have a deep passion for renewable energy and environment friendly hosting services and we are always keen to further expand this focus and attention to detail.