Secure your website with our choice of SSL certificates. We provide a mix of SSLs from the leading companies in the website security industry.
Select your perfect ssl certificate
Package
Validity Period
Company
Issuance Speed
Browsers Supported
Warranty
Price
RapidSSL

Perfect SSL plan for beginners

1-3 years
Comodo
10 minutes
98%
Up to $20,000
Ksh 1260/year
Order Now
FreeSSL (RapidSSL 30-Day Trial)

Reliable low-cost SSL plan

1-3 years
GeoTrust
2-3 days
99%
Up to $50,000
0/month
Order Now
GeoTrust QuickSSL Premium

Advanced SSL package

1-5 years
GeoTrust
4-6 days
99%
Up to $100,000
Ksh 6720/year
Order Now
Comodo Code Signing

Professional SSL plan

2 years
GeoTrust
5 days
99%
Up to $120,000
Ksh 8460/year
Order Now
Essential SSL Certificate (DV)

This is a quick and cost-effective certificate that will secure your customer transactions. The main feature of the certificate is the speed of issuance, it is ideal for very light ecommerce websites. View Full Product Details

2-4 years
GeoTrust
1-5 days
99%
Up to $100,000
Ksh 1673/year
Order Now
EssentialSSL Wildcard (DV)

This certificate will secure an unlimited number of subdomains which makes management and provisioning very easy. This wildcard certificate will provide you with unlimited server licensing, along with a static site seal. View Full Product Details

4 years
GeoTrust
3-6 days
99%
Up to $80,000
Ksh 10360/year
Order Now
Comodo PositiveSSL

For a fast website security solution, the Comodo Positive SSL certificate is the answer for you. This domain validated (DV) certificate offers industry standard encryption at an unbelievable price. Plus, this certificate comes backed by the Comodo brand, one of the most trusted names in internet security. As a basic SSL certificate, the Comodo Positive SSL is an excellent solution for internal domains and other domain names where you need fast and simple security without having to worry about injecting much trust into the site. View Full Product Details

2 years
GeoTrust
1-5 days
98%
Up to $200,000
Ksh 2000/year
Order Now
Comodo EV SSL

n addition to the green address bar, this certificate features a HackerGuardian Vulnerability Scan, a free site seal free PCI scanning, free daily website scanning, a post-install health check, and the "point-to-verify" Comodo trustmark. This EV certificate offers tremendous value for your dollar. View Full Product Details

4-5 years
Comodo
4 days
99%
Up to $25,000
Ksh 19460/year
Order Now
Comodo PositiveSSL Wildcard

Looking for a way to quickly and easily get the valued "https" displayed on a main domain and all of your subdomains? Then the Comodo Positive SSL Wildcard is the certificate for you. Speed and reliability are two adjectives that come to mind when describing this certificate. That's because this wildcard certificate is a basic, Domain Validated (DV) certificate and can be issued in mere minutes. Also, with 99.3% browser recognition and solid mobile compatibility, the Comodo Positive SSL Wildcard can be relied on by most light ecommerce websites. View Full Product Details

2-4 years
Comodo
2-3 days
99%
Up to $90,000
Ksh 9940/year
Order Now
Comodo PositiveSSL Multi-Domain Wildcard

Save yourself the time of managing numerous SSL certificates in attempt to secure your website's multiple domains and sub-domains with Comodo's new Positive Multiple Domain Wildcard SSL certificate. While the Wildcard lets you secure an unlimited number of sub-domains, the SAN element in the certificate lets you protect multiple host names with a single certificate. Absolutely economical and reliable, this unique certificate is an ideal solution for securing e-commerce websites, payment pages, mail servers, intranets/ extranets, web applications etc. It's Domain Validated (DV) and offers 99.9% browser and mobile phone compatibility. View Full Product Details

4-5 years
Comodo
4 days
99%
Up to $29,000
Ksh 19600/year
Order Now
SSL Certificate features
cPanel control panel
With cPanel you can easily manage every aspect of your web hosting account. From creating custom email addresses all the way to editing your website files.
Softaculous script installer
Softaculous is a application built into cPanel that allows you to easily install from over 150 free scripts/software. This includes the popular Wordpress & Magento.
LiteSpeed web servers
All of our web hosting packages come with LiteSpeed. LiteSpeed is up to 9 times faster than Apache and is becoming the industry standard for web servers.
R1Soft backups
All of our web hosting accounts come with automated and completely free backups. This is made possible by the leading R1Soft Backup software.
Our datacenter
All of our servers are located in a large, well-known datacenter in Dallas Texas, USA. Our facility is monitored 24/7 to ensure that all servers are up.
Awards
We've won a selection of prestigious awards as a reliable web hosting provider. Made possible with a quality service offer and high level of included support.
Lot's of happy customers
My experience with Move Host has been nothing short of amazing. The level of support provided with my web hosting account has been fantastic. I will recommend Move Host to all of my friends.
Move Host is the most reliable company I have come across for web hosting services. If you're looking for a web hosting account look no further than Move Host! Sign-up today to see why!
I've been a customer with Move Host for over 5 years, they never fail to disappoint me and the service has been top notch since I ordered my first web hosting account with Move Host. Don't hesitate to join!
Why choose us?
100% Green Hosting
All of our servers run on 100% green energy from renewable sources. We are proud that our web hosting service has no negative impact on the environment and future generations.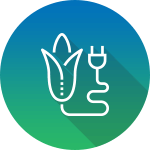 High Quality Servers
Although our hosting operation is green this does not take away from the quality of our servers. We use the best servers available to ensure we can offer a high quality hosting service.
We Love Renewable
We have a deep passion for renewable energy and environment friendly hosting services and we are always keen to further expand this focus and attention to detail.